It is now 7 pm Pacific Time as I start to write this post, and that means just 2 hours to SpinZilla !!! SpinZilla is a friendly week long team spinning competition to see which team can spin the most yardage from 12:01 am Monday  October 7th to Midnight  Sunday October 13th.
I am spinning for Team Storey Publishing, and have set myself a goal of spinning 20,000 yards.  I'm still working on getting enough fiber to spin.  So far I have 2 pounds of black BFL wool that needs to be spun into a 2 ply DK weight, 1- 1/2   pounds of Merino Cashmere that I will be spinning into a 2 ply fingering weight, 1/2 pound of Cashmere/Tussah Silk that should make some very nice lace weight yarn.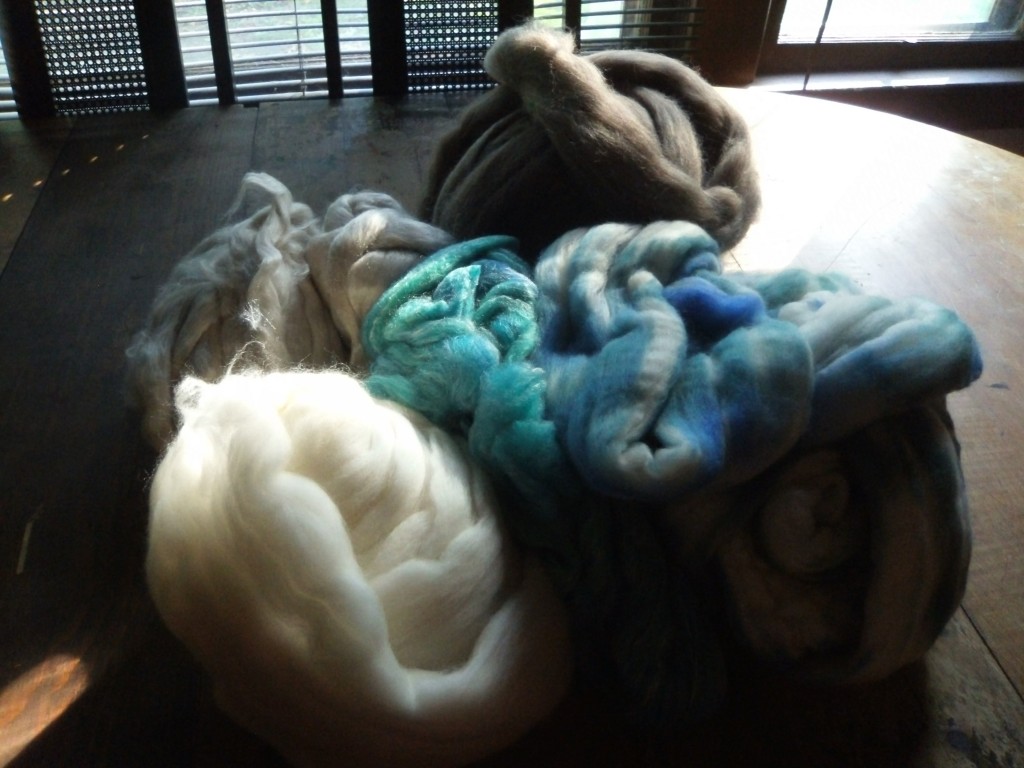 This week you can expect to see daily posts of my progress, but right now it is time for me to hang up  the fiber I dyed today,  eat the lovely dinner Will made for me, then it will be time to get settled in to spin.
Wish me luck to meet my goal of 20,000 yards spun!
Happy Spinning,
Cheryl <^..^>