The past month has been a little hectic.  I've been busy spinning, dyeing, baking, and playing catch up.  I decided to start the  New  Year off with a bang, and have a fiber fill in at New Hue Handspuns .  At 12:08 AM Pacific time New Year Day  I will push the button and 20 fiber listing will appear in the shop!  Seven are old favorites that are restocked at last and 13 colors that have never been listed on the website before!  Here is a peek at what has been going on in the dyeing /dinning room.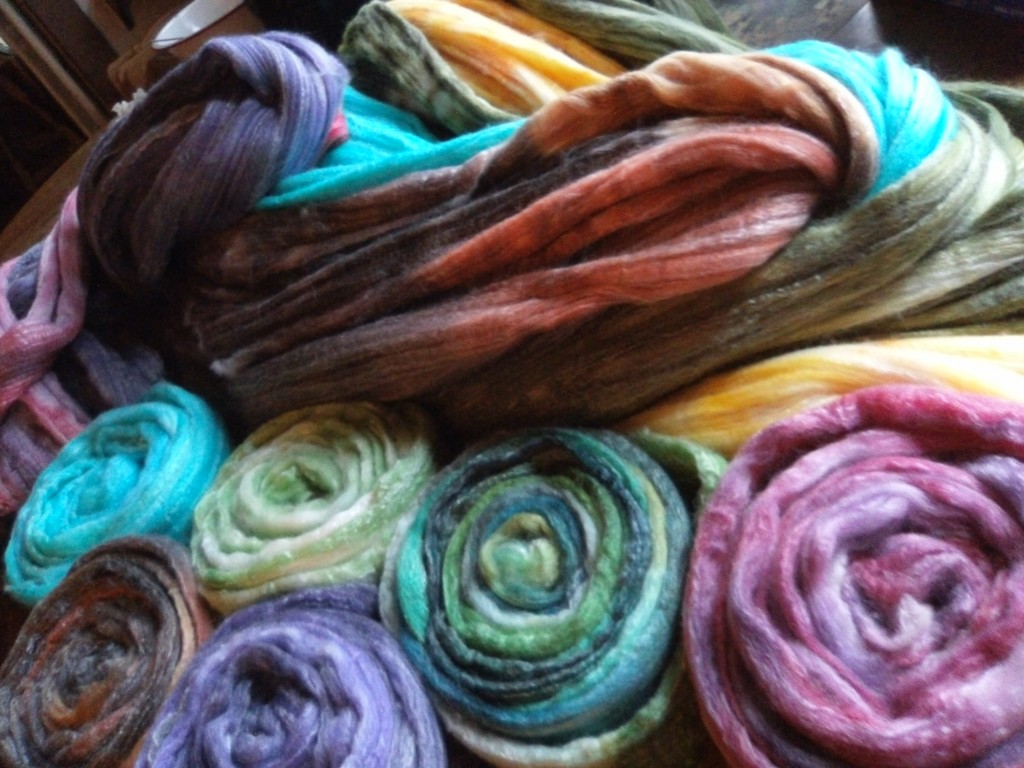 The Drying /Sun room has been filled and the fiber is dried, waiting for packaging.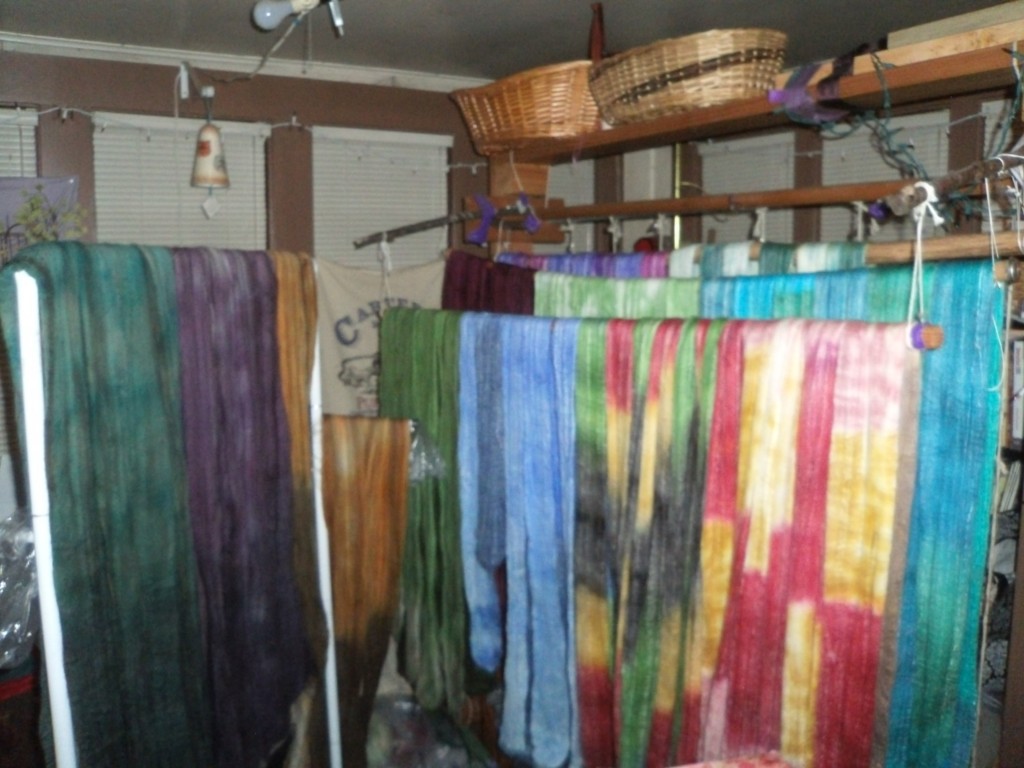 The listings are ready to go live at 12:08 am, hopefully all will go smooth.  Hostmonster was off line for a few hours this morning sending me into a little panic….lol…ok not so little.  All seems to be well now, keeping my fingers crossed:)
The year is almost over and I am looking forward to brand new year.  True it is only a date  and a new calendar to hang on the wall, but for me it signals time to start new plans, to improve on old plans, and focus my energy on moving toward my goals.
Here is to a  Wonderful New Year for all of us!
Happy Spinning and Knitting,
Cheryl <^..^>