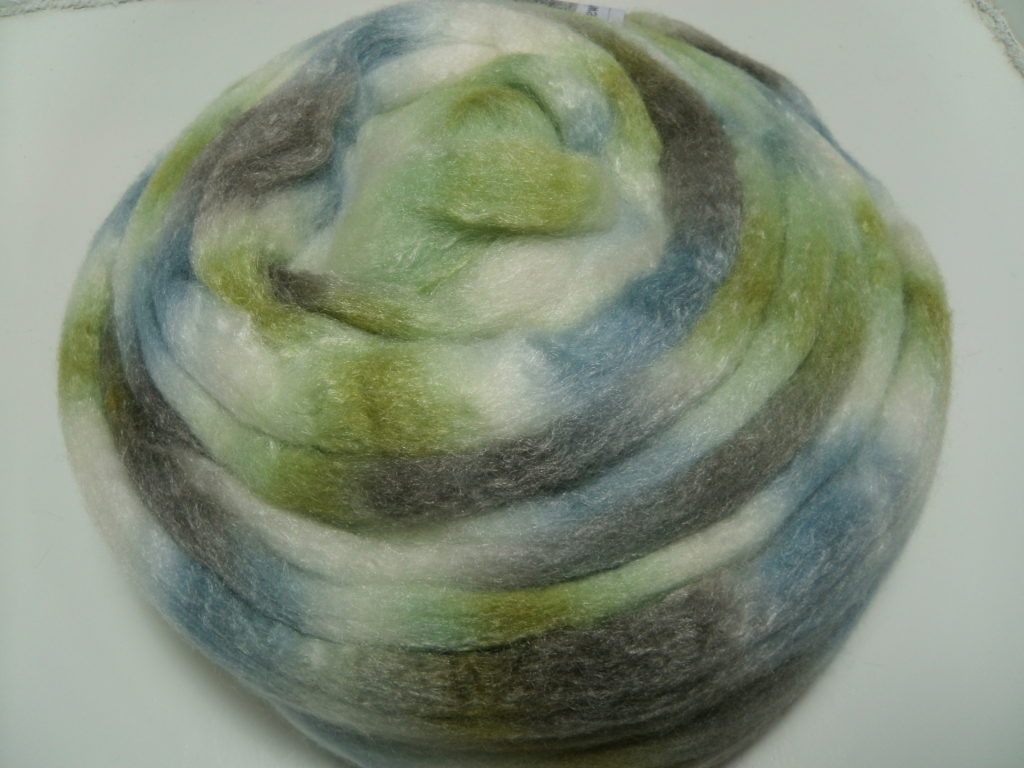 My Hero has landed!  August's theme for the Spinning Box was My Hero.  My first thought was to pick comic book hero Green Lantern, but wasn't getting excited about it.  Other participants mention using their personal Hero which got me thinking……   The last 2 1/2 years have been a big challenge in changing our direction in life.  My husband has been amazing through my wild ideas, and has blown me away with how hard he has worked to get us through the transition.  The more I thought about it, the more I realized how much he has walked beside me through all of our adventures, good and bad,  during our 30+ years of marriage.  Who else could be my hero other than the man who picks me up when I'm too tired to go further, and lifts me even higher when I'm riding high on success.  My favorite feature of my husband is his eyes.  Technically they are green, but they change to blue quite often, depending on what color of clothing he wears.  My Hero in Bam Huey combines both the greens and blues of his eyes, with a little charcoal black pupil.   Spun up, My Hero  quickly changes from green to blue and back again just like Will's eyes………..seemed like a nice way to to say thank you to my Hero.
First up we have the Bam Huey 2017 Year of Color Scarf…….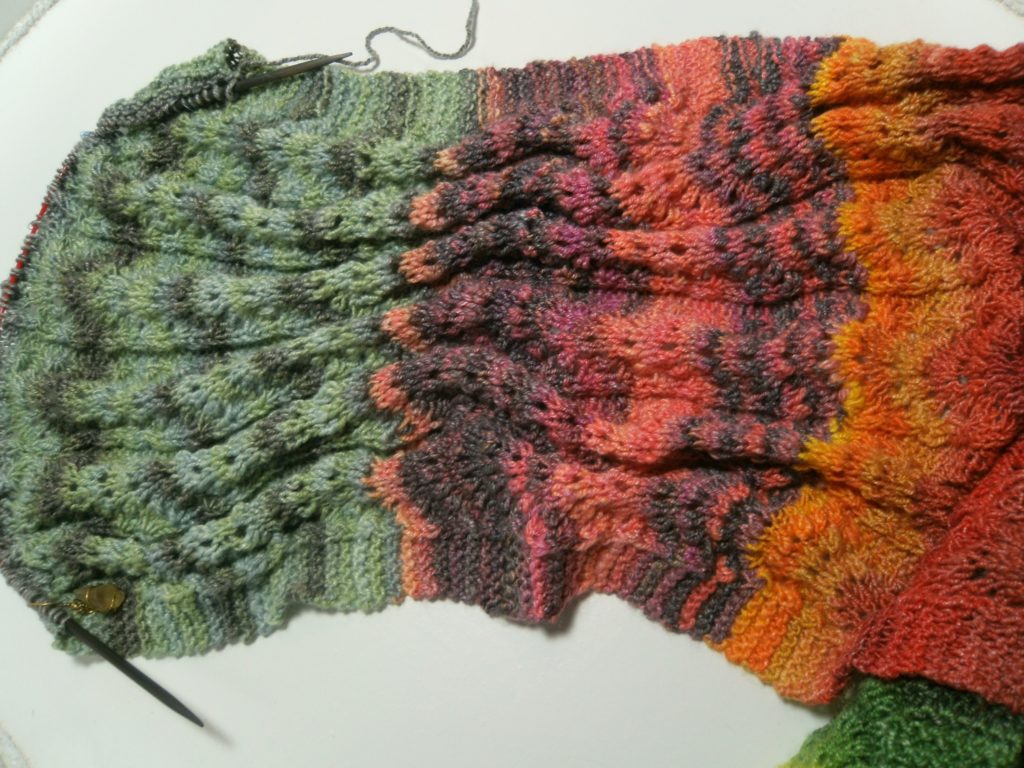 Per usual I've spun the My Hero colorway end to end then did a  Navajo 3ply chain.  I'm really enjoying knitting with the nice round smooth yarn the Navajo ply creates.  As you can see the results are several short color changes of greens and blues between the charcoal black pupil streaks.
Next up is a cowl using 3 different  spun versions of My Hero.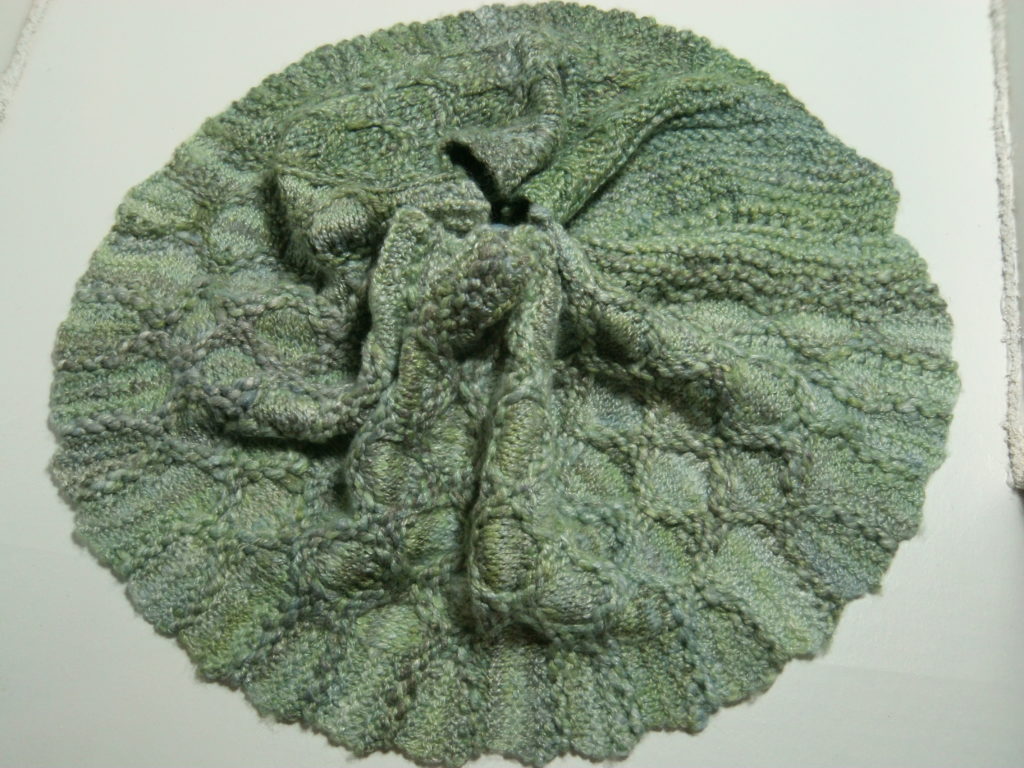 I began with a hefty 2 ply DK. I split the fiber in two,  spun each randomly on 2 bobbins and did a pretty low twist for me, creating a nice puffy fluffy yarn. The greens and blues still stand out, but the charcoal muted out leaving  just a hint of grey shade over the greens and blues. I spun another ounce into a 2 ply fingering with a nice tight ply.  I stripped the fiber into 8 strands and spun them randomly and plied random.  This created a much darker finished yarn than the fluffy DK.  I knit these two together using a slip stitch pattern.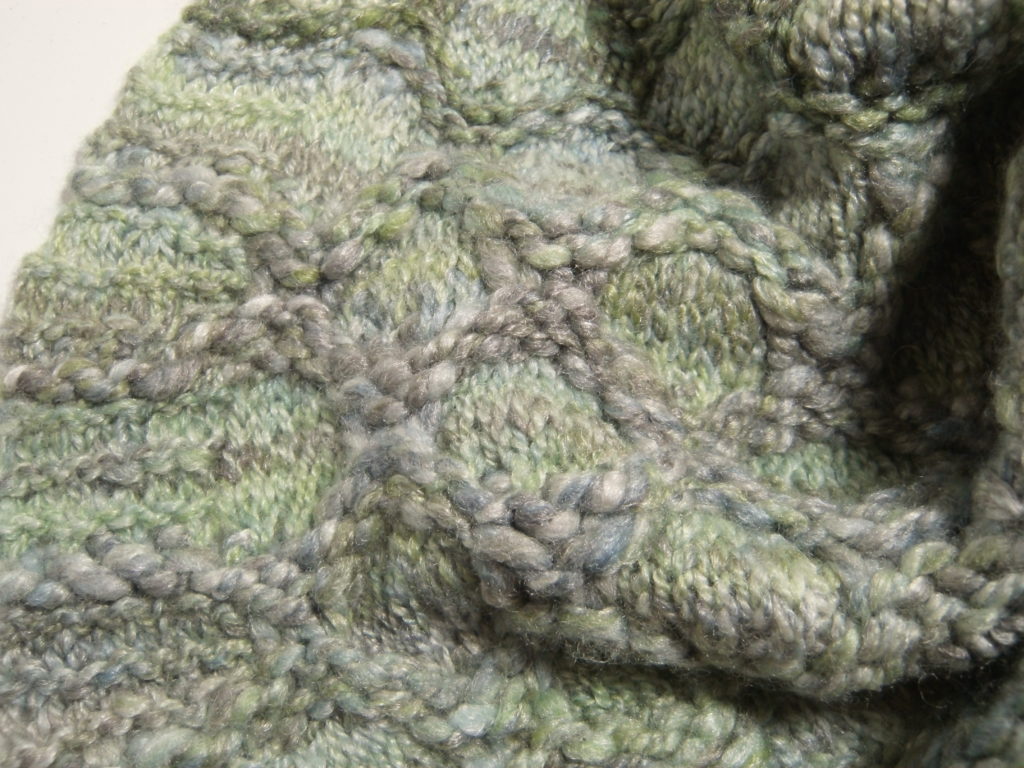 One of my goals in life is to encourage knitters to not only use handspun yarn, but to successfully use multiple  weights of handspun together.  This particular slip stitch pattern is excellent for multiple yarn weights.  This next picture shows the DK and Fingering on the right side and the Fingering used alone for the same stitch pattern.  Using the 2 different weights gives the knitting so much more depth and squishy-ness.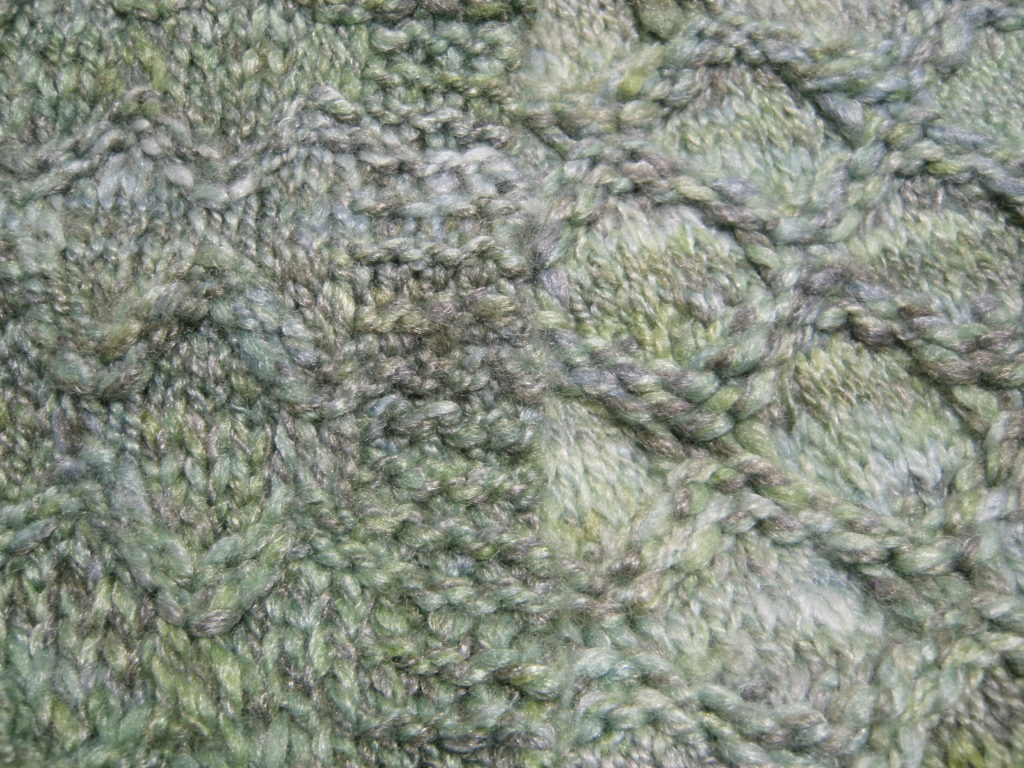 Last but not least I did a nice hefty 4 ply cable. Spun and plied randomly. Talk about thick and squishy!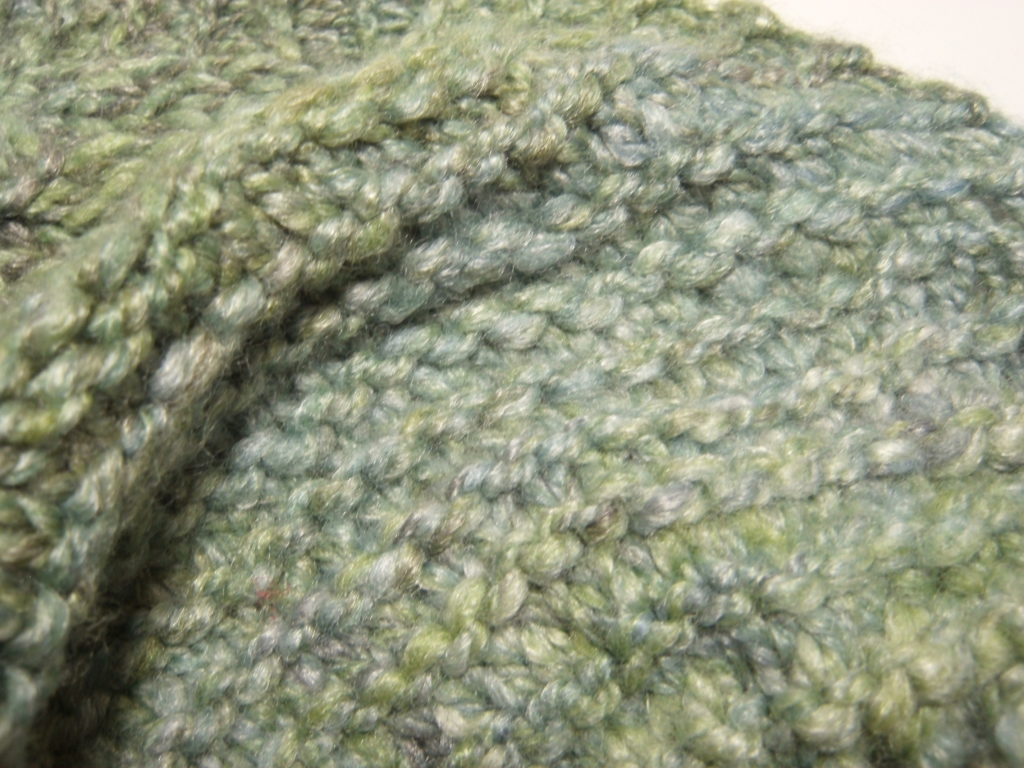 I haven't been able to do a video of this month yet, but hope to next trip over to our new house.  I have videos almost ready from the past 2 months, they were pretty sloppy and I've been trying to clean them up a bit…..I've figured out that wind is NOT my friend while filming outdoors…sigh….
Until next time….Happy spinning and yarn-ing,
Cheryl <^..^>