Welcome  to day 3 of Spinzilla!  Spinning is in full force, team members have been checking in  and reporting yardage spun. GO Team Storey Publishing!!  My goal is to spin 20,000 yards in the 7 days of spinning.  I'm pretty much on track with 5,336 yards spun in 2 days.  I've been taking late night pictures of the day's progress, so please excuse the bad flash pictures.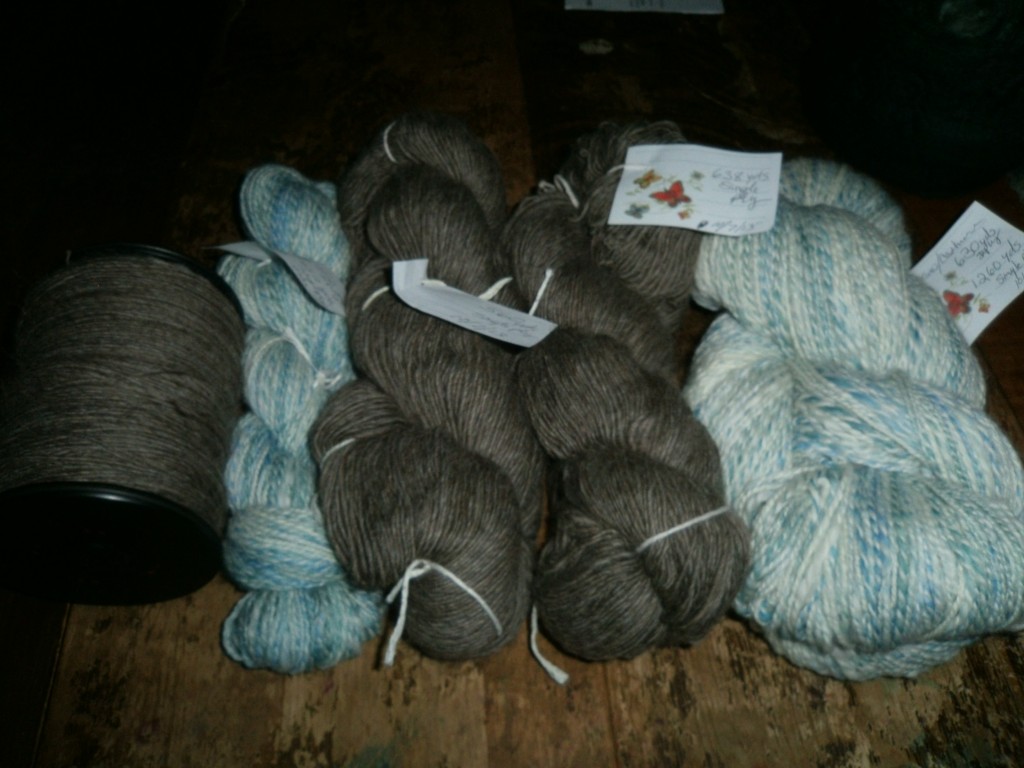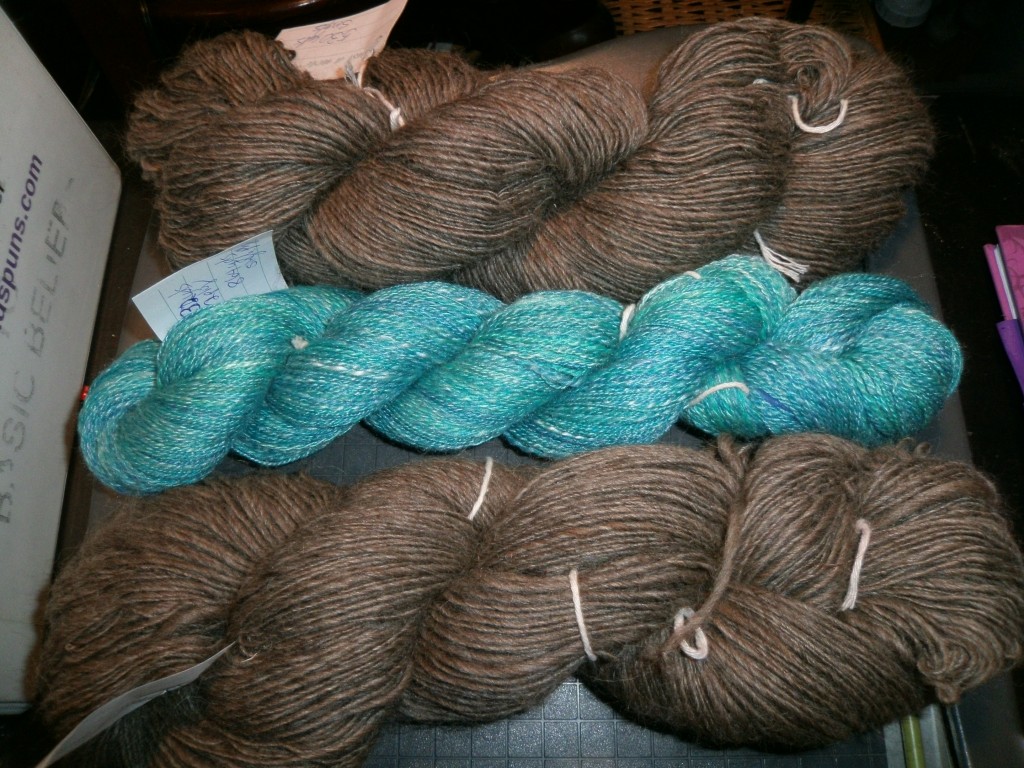 I've been plying up some of the yarn as I go, it is just easier to do that even though I loose some spinning time.
Today I get to spend the day spinning Chocolate Cashmere……such a tough day…lol!!!!  24 oz of the lovely fiber arrived in this morning's mail, and just as soon as I finish a little bit of house work I plan on diving into this pile…..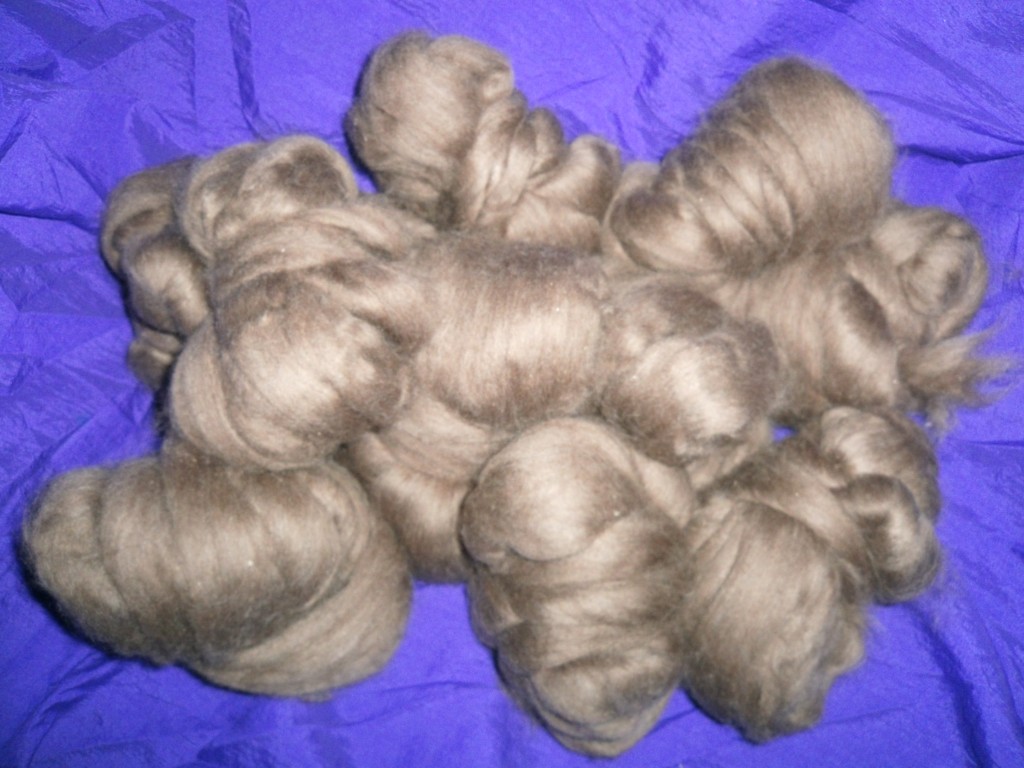 My parents, the Snow Birds, stop by to visit for a few days every year before they head South for the Winter.  Their visit will be during Spinzilla…… hope they like to watch me spin:)  Now I must spend some time cleaning house:(    I have to at least shovel out some of the dust bunnies so people can get into the house, and make sure there are at least a few clean dishes!   Maybe we will use paper plates this time….
Until next time, Happy spinning and Knitting!
Cheryl <^..^>