My first Trunk Show is coming up right  here in Portland!  Next posting in just a few days I will have all the details.   I have done quite a few fiber shows over the years, but never a trunk show in a yarn shop.  Fiber shows always seem to have a high energy buzz about them, where every thing is go go go!!!  You have to move so fast from one person to the next  and there are so many faces that they blur together.  I'm not sure how the trunk show will go, but I'm expecting that it will be a bit more relaxed and that I can actually chat with people for more than 30 seconds.
Yesterday I had the chance to get some nice pictures of my latest shawl design.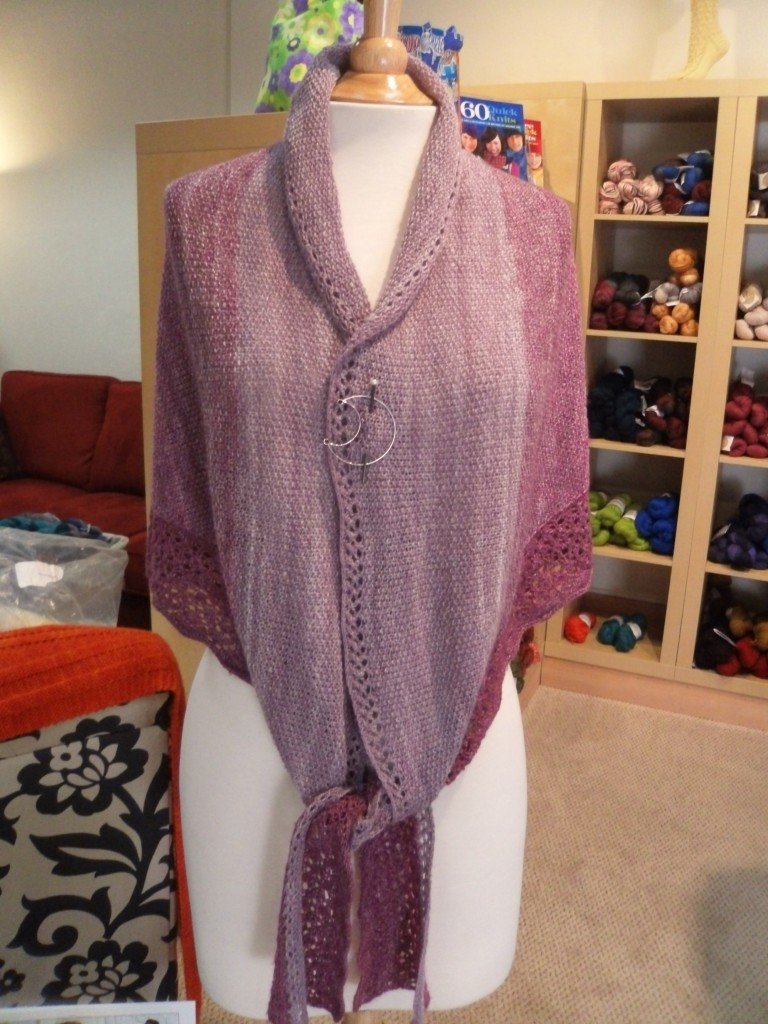 The Bam Huey  Twister is 2 colorways plied together.  This one uses a plying pattern of 1/3 – Wisteria X Wisteria, 1/3 Wisteria X Raspberry Sorbet, and 1/3- Raspberry Sorbet X Raspberry Sorbet.  The pattern should be out on Ravelry a few days before Thanksgiving.  I will be sure to announce it here.
Here are a few more views of the Bam Huey Twister Shawl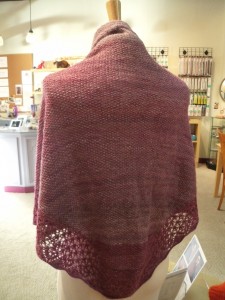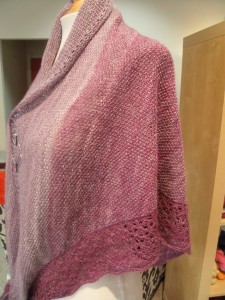 I probably won't be doing a large stocking of Bam Huey Twister until after Christmas. I do have one skein in blues you can check out here .  I'm always happy to spin up a custom order, just ask:)  Does the yarn store in the pictures look familiar to you?  If it does, you just may know where my Trunk Show will be!
The work on the Just add knitter kits is almost done! The Neck Warmer kit is done and just a  few more tweaks on the mitts pattern and it will be ready to go!  Here is a picture of the test mitts…just one more mitt to finish.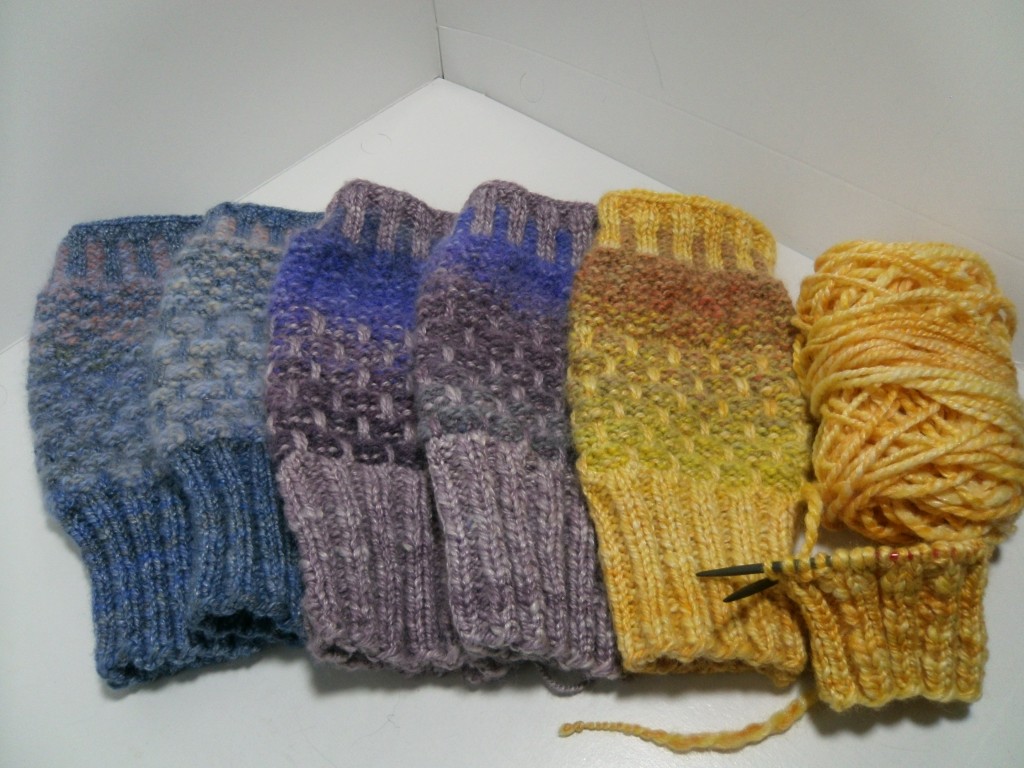 The Yarn -A – Long over on Ravelry is starting up, it isn't to late to join up. Come on over and play!
The next few days will be consumed with dyeing fiber.  I hope to share some dying pictures with you next time along with the details for my Trunk Show!  Mr X's sweater didn't get much attention this week, but it should make it's way back to the top of the knitting pile once the mitt kit is finished.
Until next time,
Happy spinning and Knitting!
Cheryl <^..^>