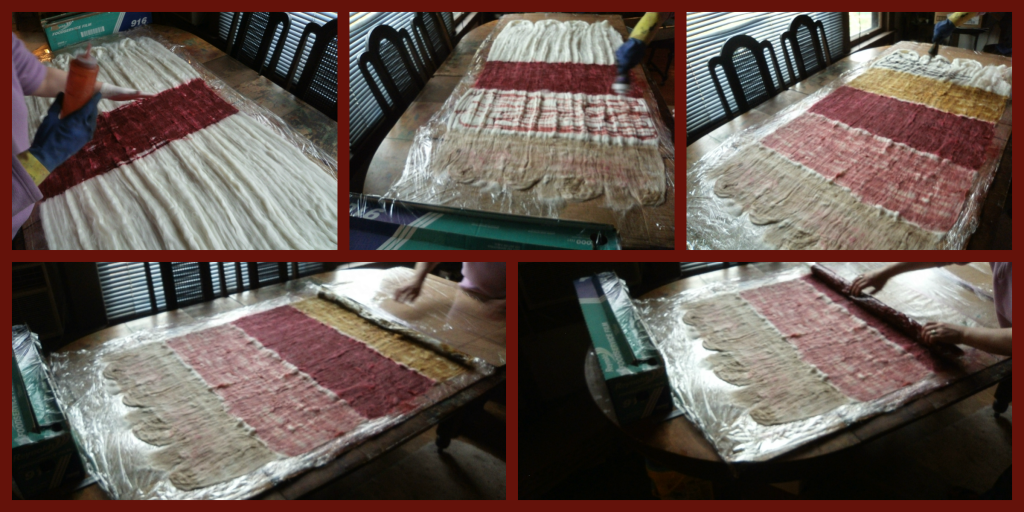 Yes that is what I have been doing this week DYEING!!  My Trunk show is coming soon. Yarntastic!  will be hosting my trunk show November 29th through December 5th.  If you are in the Portland Oregon neighborhood, come on by.  Saturday  November 30th is Small business Saturday,  stop by Yarntastic! to say hi and support 2 small businesses in one stop!   I will have my  hand painted fibers, handspun yarns and our Newhouse Custom Carbon Fiber needles all on display .  There will even be  tester needles waiting for you to give them a trial run.  Just Add Knitter Kits will be available also….could be that purrrrfect gift for a knitter that needs a special treat for the holidays.
from fiber to steamer here is what my dyeing days are like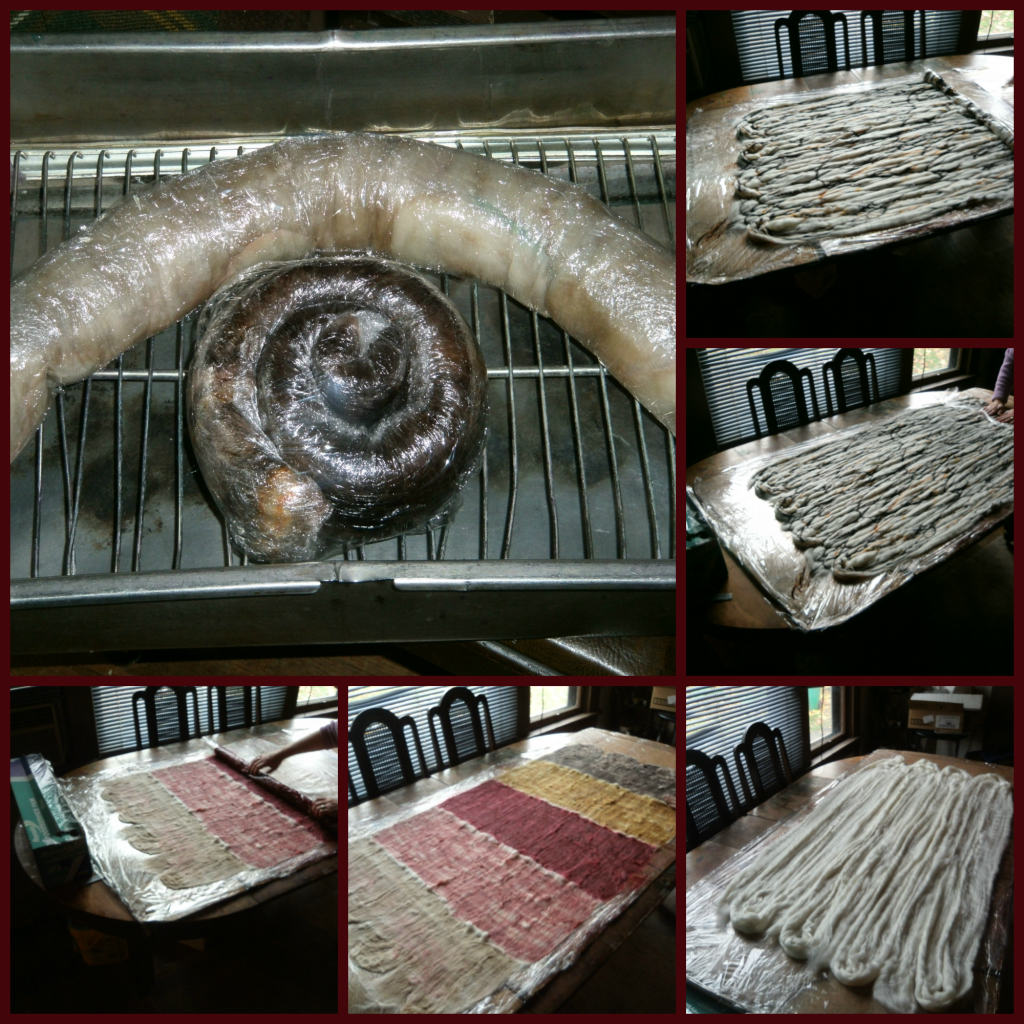 I will be dyeing more fiber all week.  My neck is already in pain, bending and reaching over the dyeing table isn't going to help matters any, but the dyeing needs to be done, so dyeing I will do!!!
here is another style of dyeing.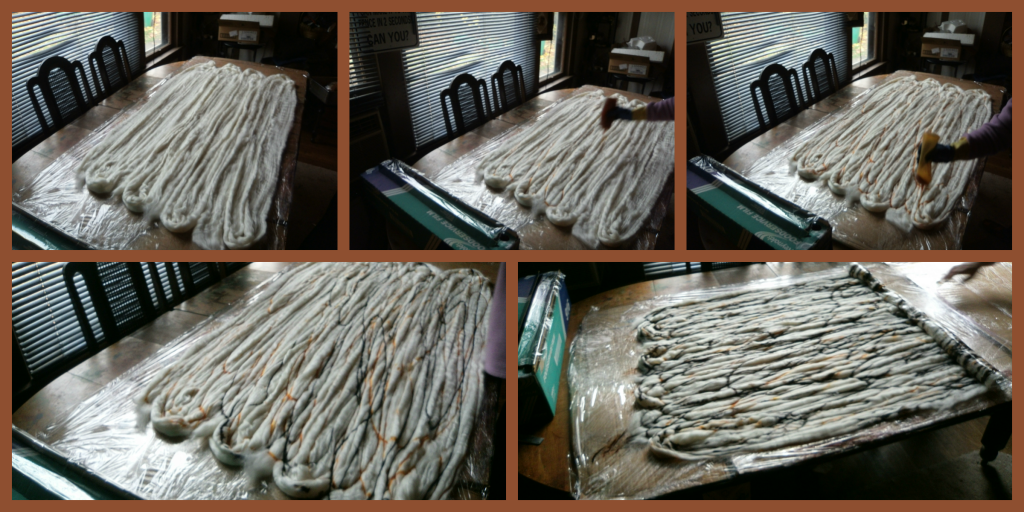 I have plenty more fiber that needs color and I enjoy a good James Bond movie along with  a shaken martini, and a corny joke,so tomorrow I will pop in a movie, shake up a martini and…….. Dye another Day.
check in tomorrow:)
and until then, Happy Spinning and Knitting,
Cheryl <^..^>