Mr X's sweater is done…but not done….
The pieces were finished,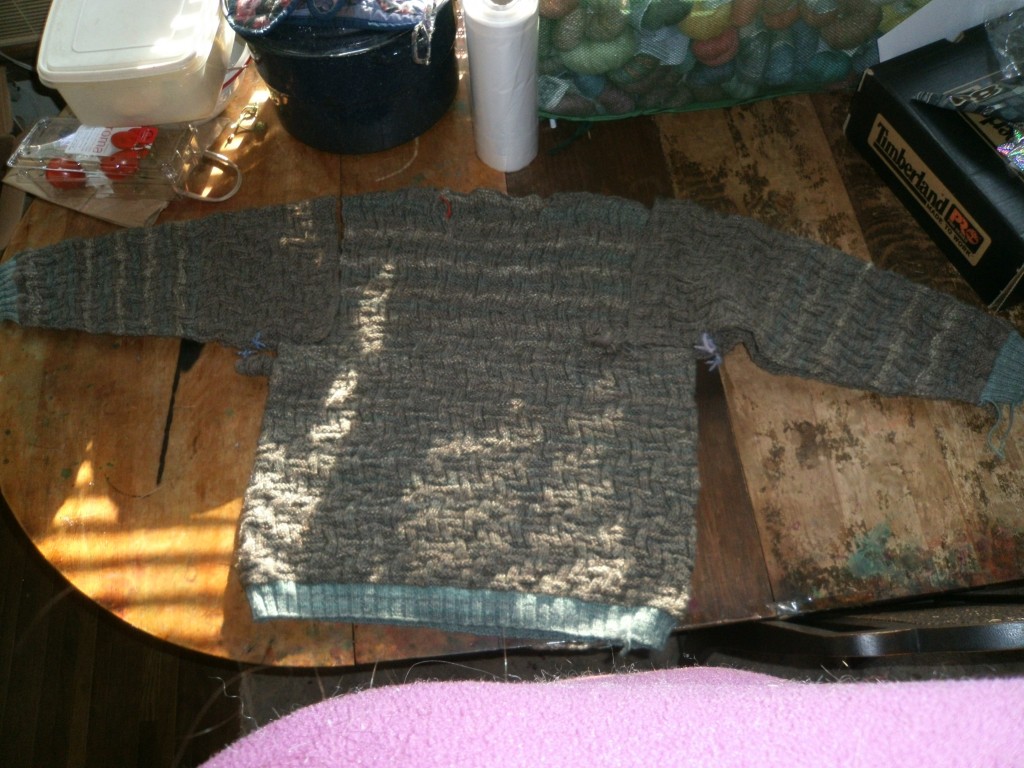 This is my first seaming project.  I've not done a sweater before because I'm not confident in my seaming ability.  I googled and watched videos about seaming.  Before long I figured out how to do a mattress stitch, did a few practice runs, and dove into seaming up the sweater!  The mega pound sweater then hit the bath.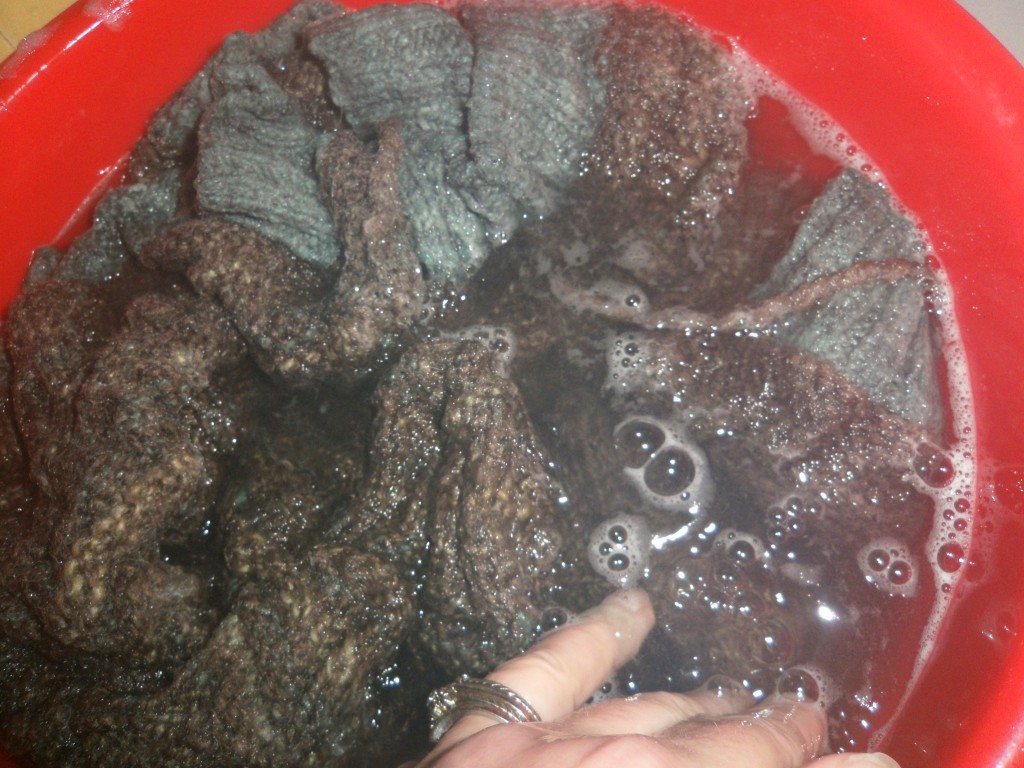 At last the sweater was laid out to dry.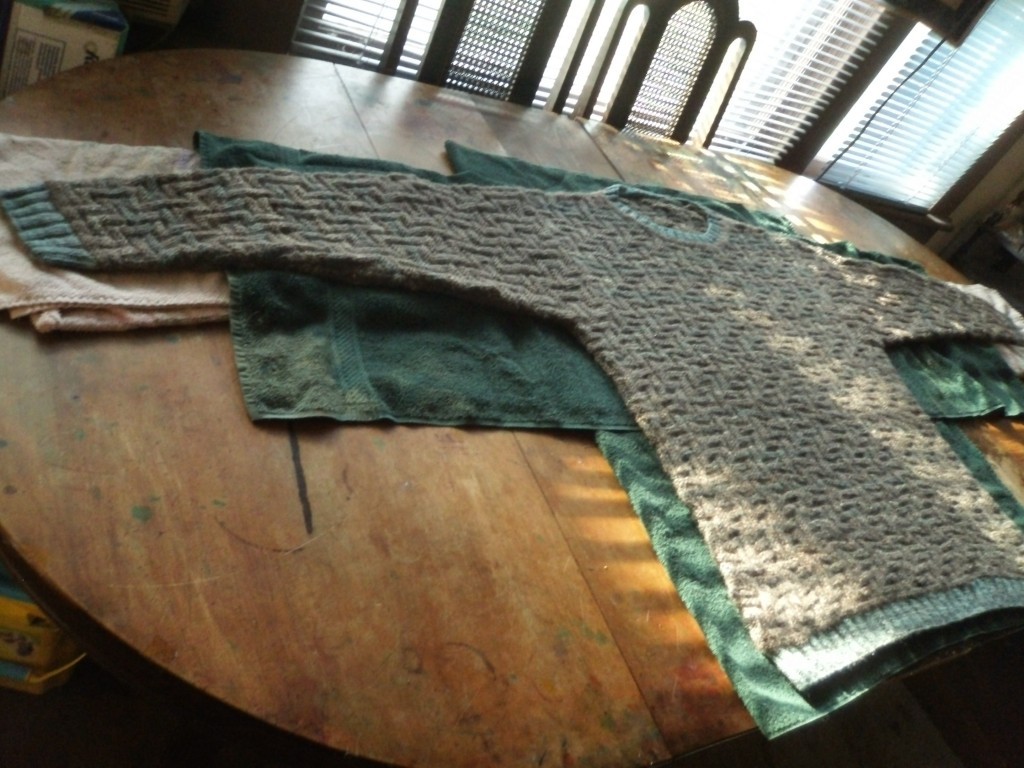 I've enjoyed knitting Anne Hanson's Aztec Mazes. I fell in love with the pattern and the ease of knitting it. I did drop the cables because I thought it suited my brother-in-law better with out them. Yes that's right, my BIL Dan is Mr X. He loves the sweater….the problem…. I made the arms too big. I have been researching my best option to skinny up the arms. I've decided to re-seam the arms and cut off the extra materials. I have been working up my courage to start cutting, and this afternoon it is my goal to take the plunge! Wish me luck!!!!  One more close up before the scissors attack.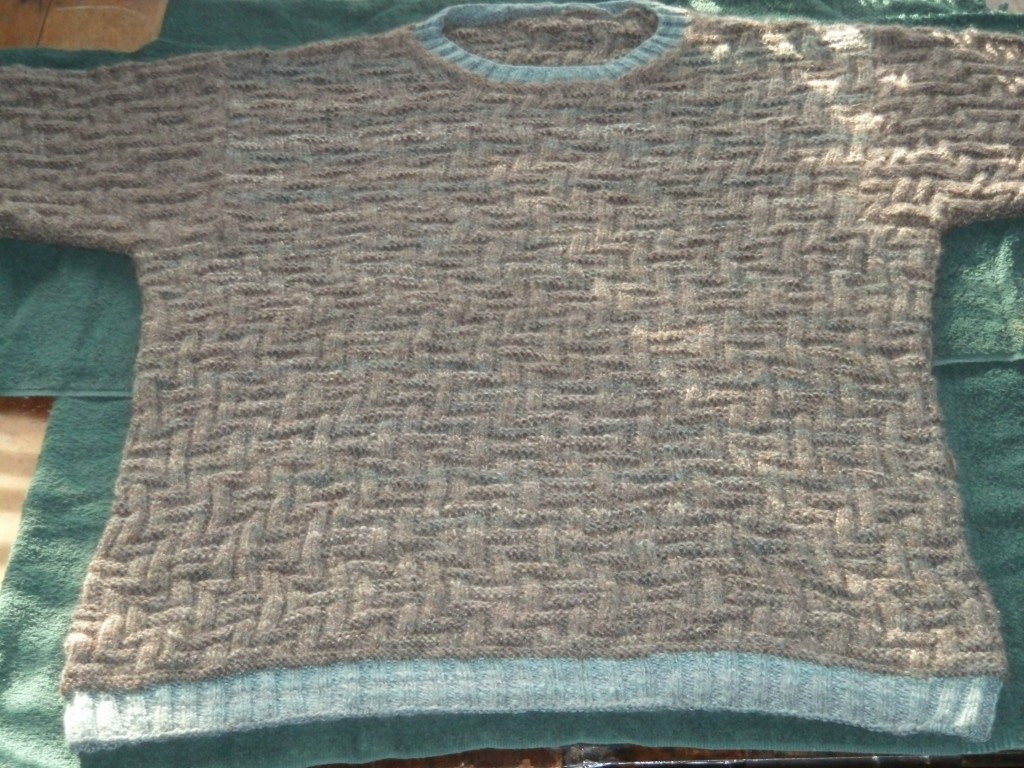 OK a REALLY Really close up…..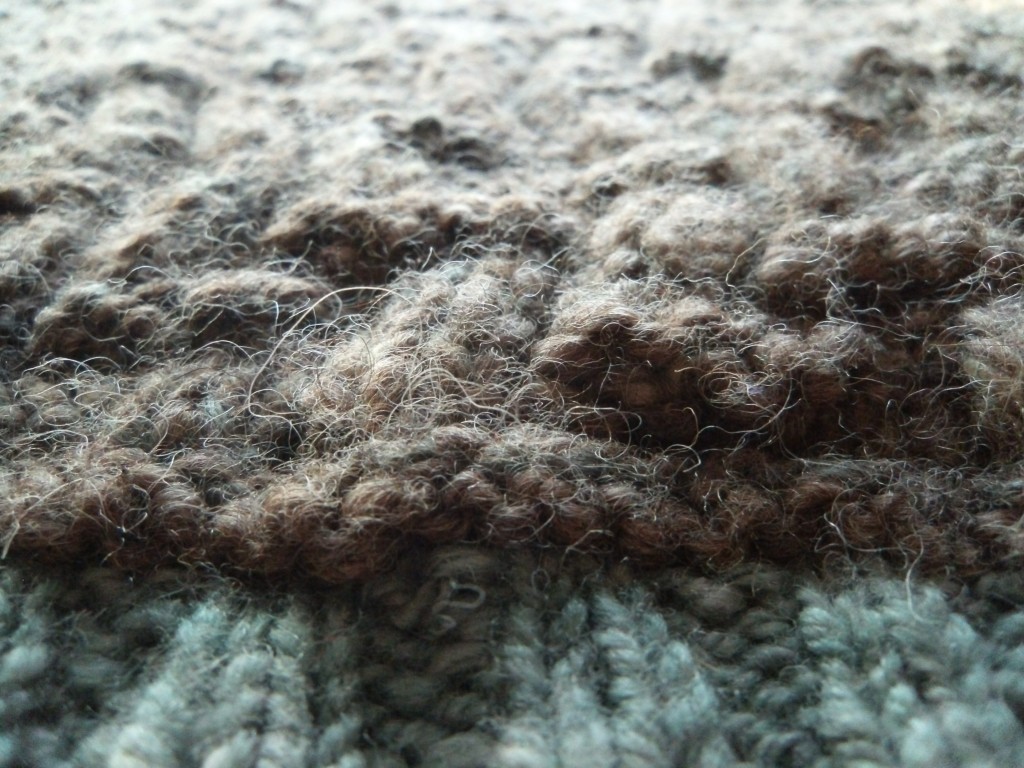 I've had some other knitting on the needles. I finished off my hat of old left overs. This is some of my Merino/Angora handspun used with handspun Alpaca. A VERY nice WARM hat!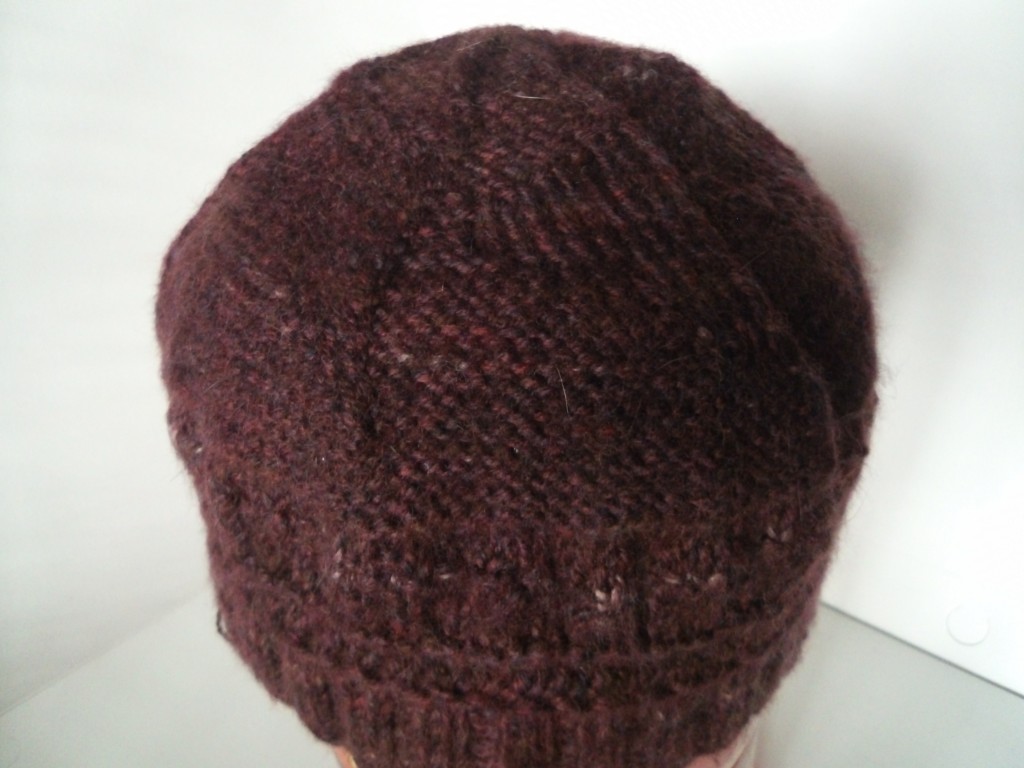 I'm getting geared up to watch the Olympics on TV and knit along with the Ravelry Games.  I'm playing on Team Knitspot. I have 2 WIP's to knit on and am contemplating a fiber to finished project. starting from dying the fiber, spinning the yarn, then knitting an Anne Hanson Pattern.  That starts on Friday, guess I best be making some decisions soon!
We have good news on the needle front.  Our Newhouse Custom Carbon Fiber Needles will be offered in two new sizes.  We have a small delivery of the new US size 2 – 3.0mm, and US size 6 – 4.0mm  raw rods on the way.  We have been taking pre orders and have a few spots left for this first batch.  The new sizes should be listed in the shop early to mid March, until then if you would like to order a custom pair, please contact me HERE through the shop.
There has been spinning too.  I had fun spinning up 1,000 yards of Bam Huey in the Joseph's Coat colorway. This turned out to be a very heavy fingering weight of about 14/13 wpi. Bobbins full of all the rich colors of Joseph's Coat always makes me smile.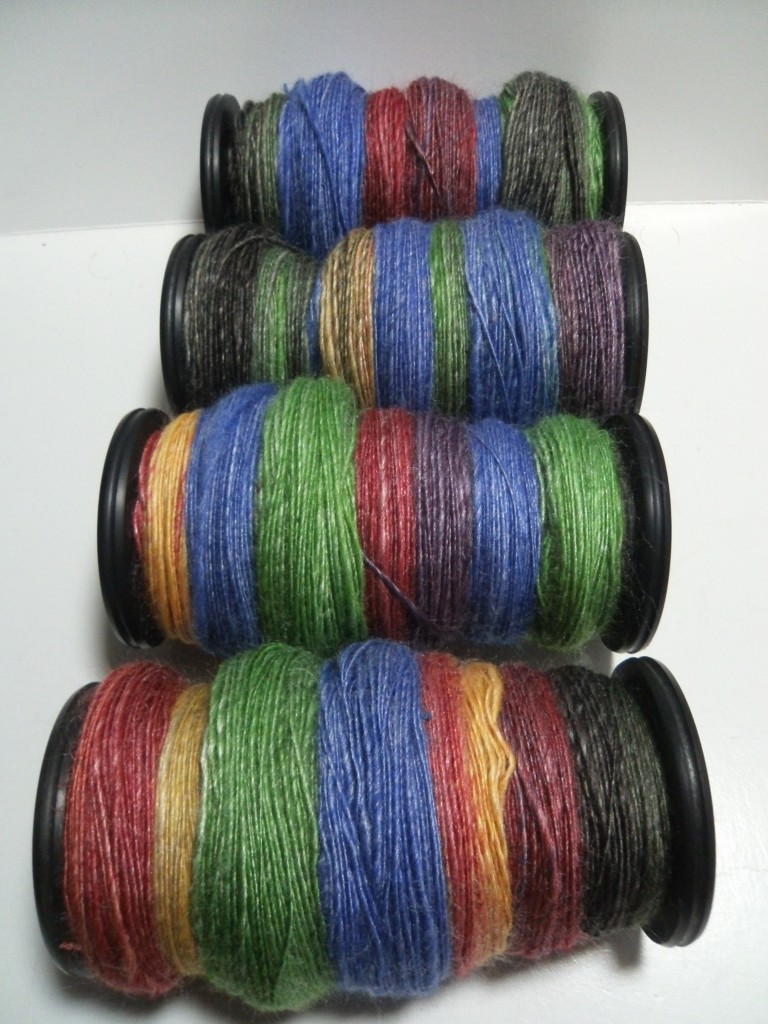 I forgot to take pictures before sending this skein off to it's new home, but I did remember to take one pre bath, all tied up in it's washing ties.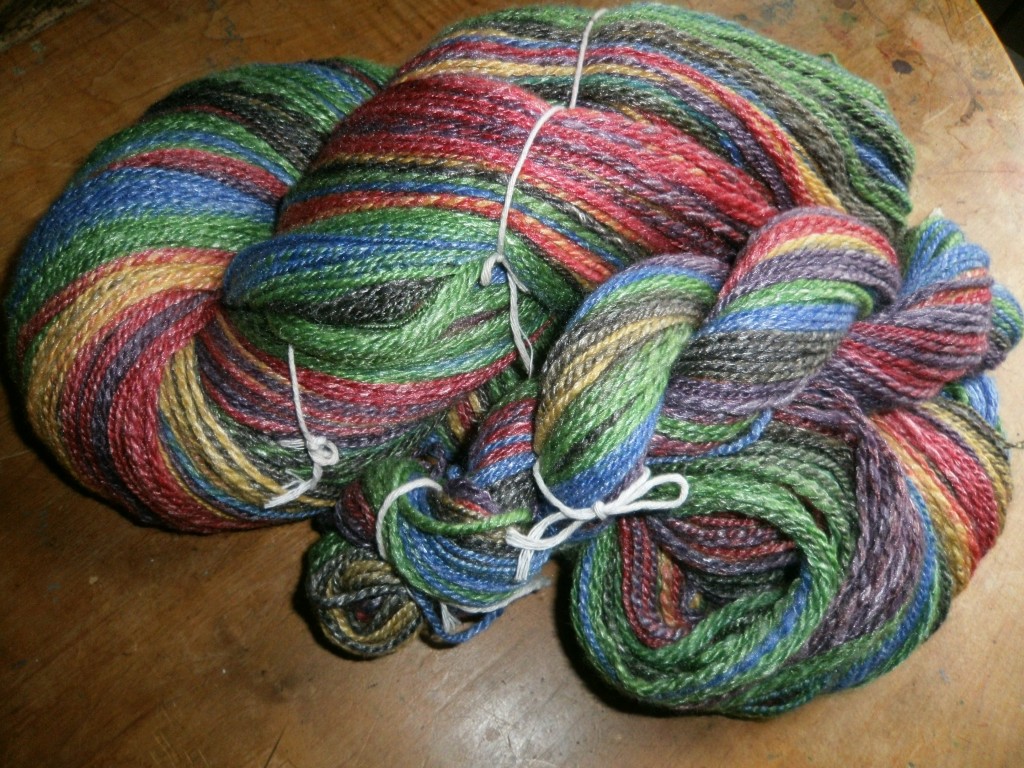 There was also baking going on…..what better to do  on a freezing cold afternoon than warm the house by baking an apple pie?!!?!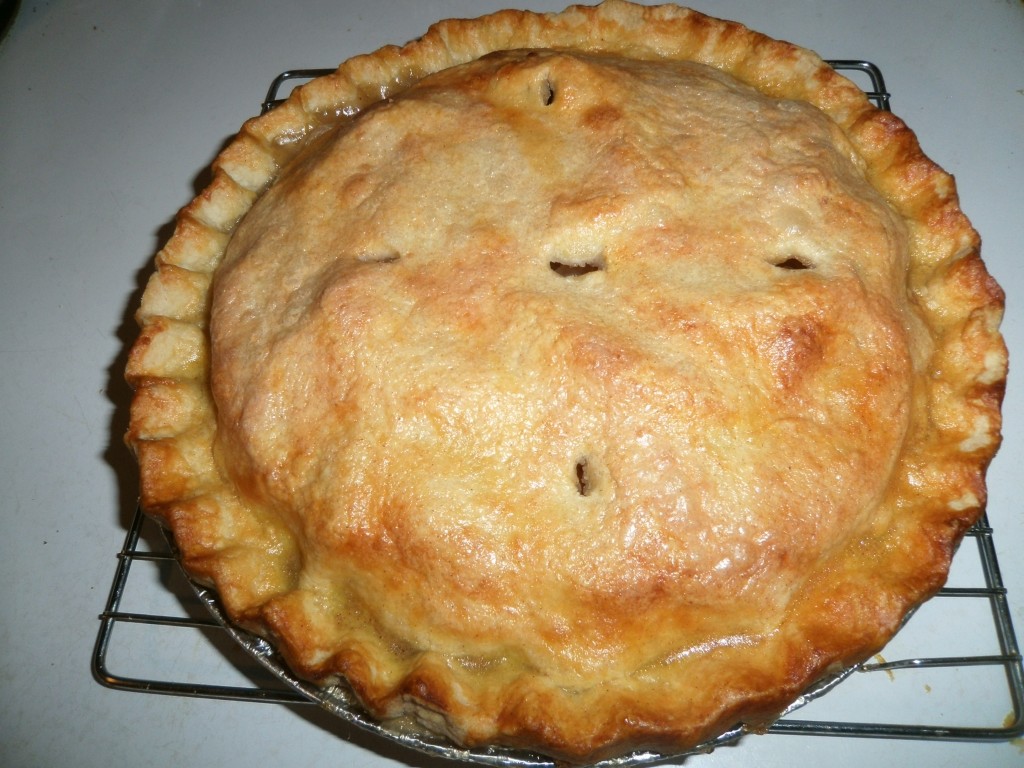 I'm going to go grab a cup of coffee and a nice warm piece of pie right now…see ya!
Until next time, happy  Knitting and Spinning!
Cheryl <^..^>