Today I will let you in on my plans for all that yarn in the middle of The Big Table…….Minis, yes, lots and lots of mini skeins!  This pile of yarn will soon turn into many many Mini Skeins.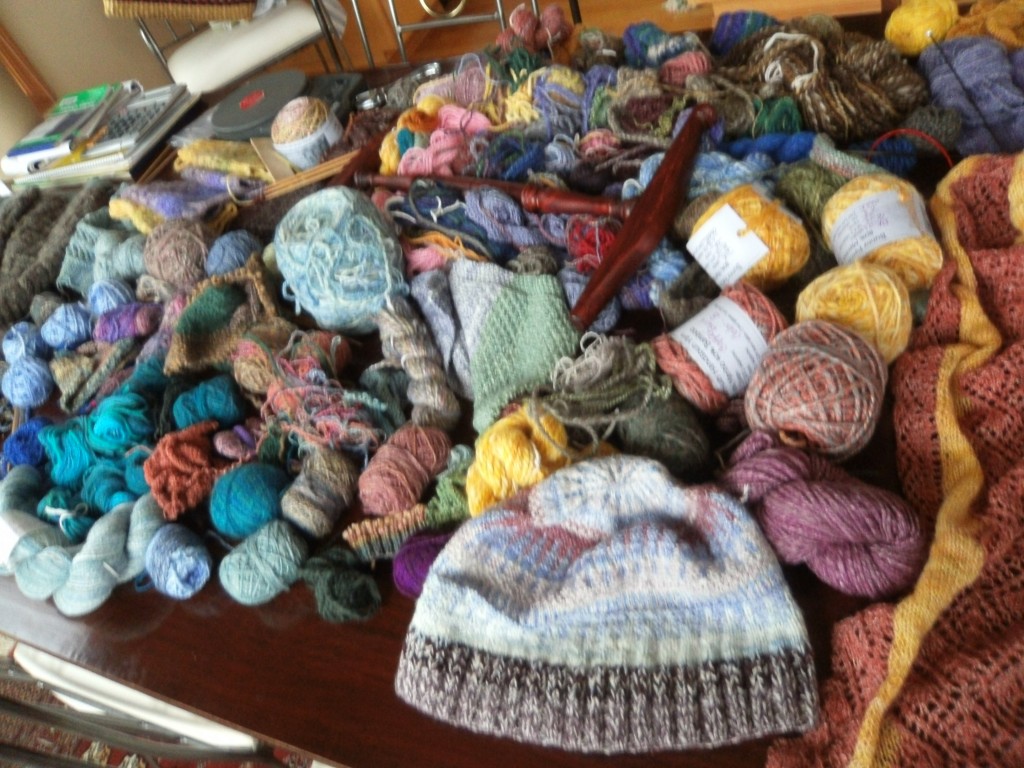 Making handspun yarn can result in a lot of small bits of yarn.  There is the testing of dye combinations, then so many options to spin up the fiber.   This means there is lots of handspun yarn around my house that never makes it into the Shop.  Today I start winding away!  I've been having a lot of fun with color work lately in my knitting.  I whipped up the hat you see in the picture using lots of little bits of left overs.  My plan is to have several baskets of minis in my booth at Columbia Gorge Fiber Festival along with a few samples and patterns to inspire others to play with color….while at the same time getting all these pretty  bits of  yarns out into the world:)
I did get the fingerless mitts finished yesterday, but I stayed up too late watching TV, and fell asleep before I could write a blog post.  I got hooked on a show…..there are 44 episodes of it  on Netflix….I watched 17 of them yesterday…Yup, I'm hooked.  So the rule today was, Post first  THEN  watch TV!!!!
I'll leave you today with a picture of the drying mitts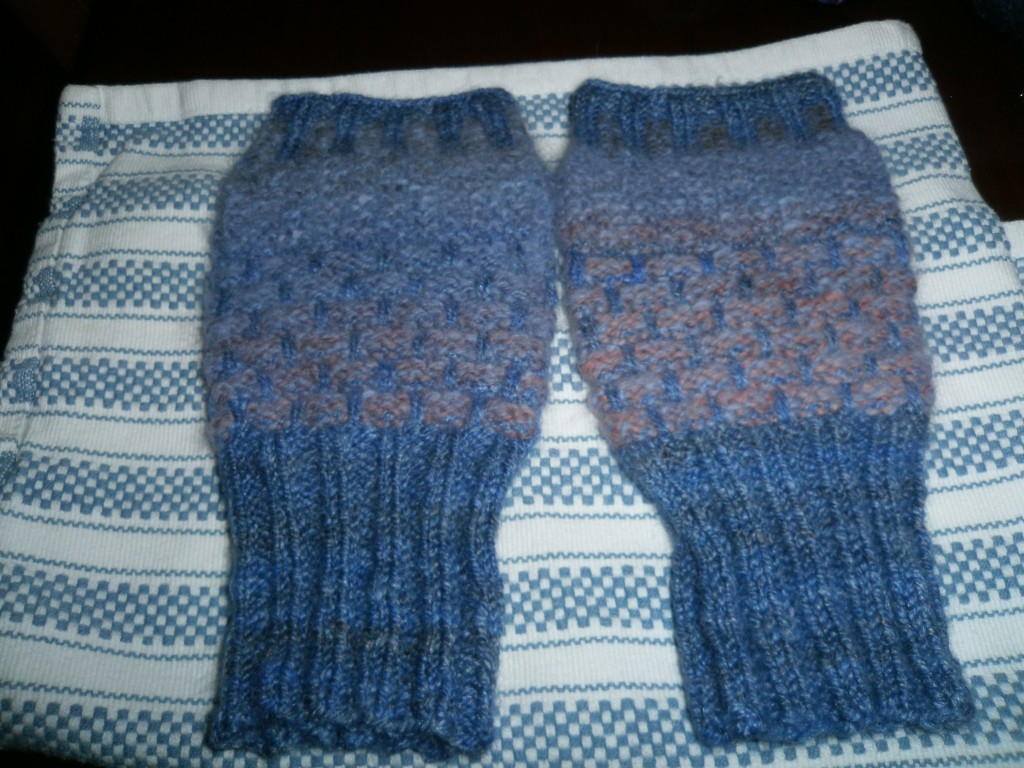 They never look quite as good all wet, but perhaps in a day or two I will get some prettier pictures  outside.  Speaking of outside….look how nice and peaceful my view was yesterday!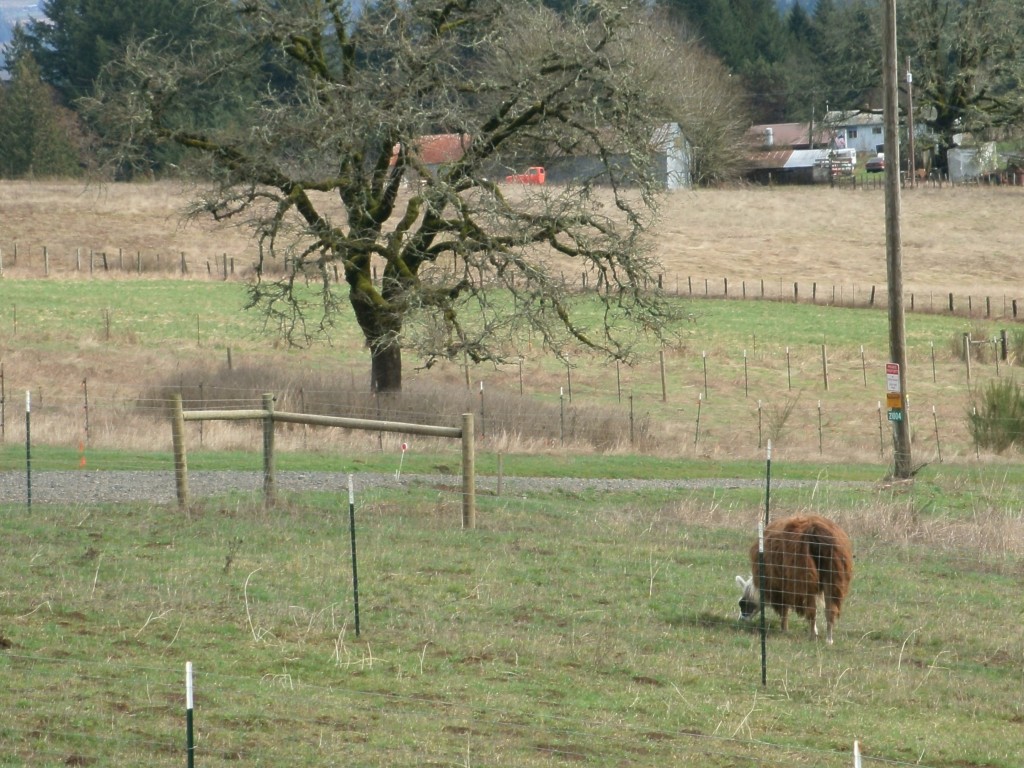 Until Next time, Happy Spinning and Knitting!
Chery <^..^>