The Bam Huey 2017 Year of Color Fiber Club is about to begin!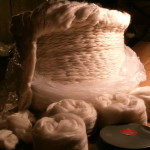 I've extended the sales dates by special request until the end of the year.  Midnight New Years' Eve is the absolute end of the sale prices.  This gives a chance for those of you who receive cash gifts for the holidays to get in on the huge discount on Bam Huey fiber!  Starting January 1st 2017 you can still buy into the club, but it is at full price except for a small discount on the One Month at a Time listing.
So, what do you get with a Year of Color???? Each month I will be developing a new colorway in my Bam Huey line, (60% Merino 40% Bamboo).   The colorway will come from  my monthly contribution to The Spinning Box.  On each Shop  listing  you can find a basic description of color and style of dyeing for the year.  Your fiber ships by the 10th of the month.  Each month I will spin samples of the colorway in several ways. About the 15th I will post pictures and details of how it was spun.  I will also knit samples as time allows to show you how differently each  yarn knits up.
This club isn't about exclusive colorways, it is about giving you the best possible price on Bam Huey Fiber.  The only catch to getting the best price, is purchasing it here at New Hue Handspuns before the end of the year!
Here is an outline of a month's posting using my latest colorway……
First off, a picture of the new colorway, this one I developed for The Spinning Box's December box,  BollyWood.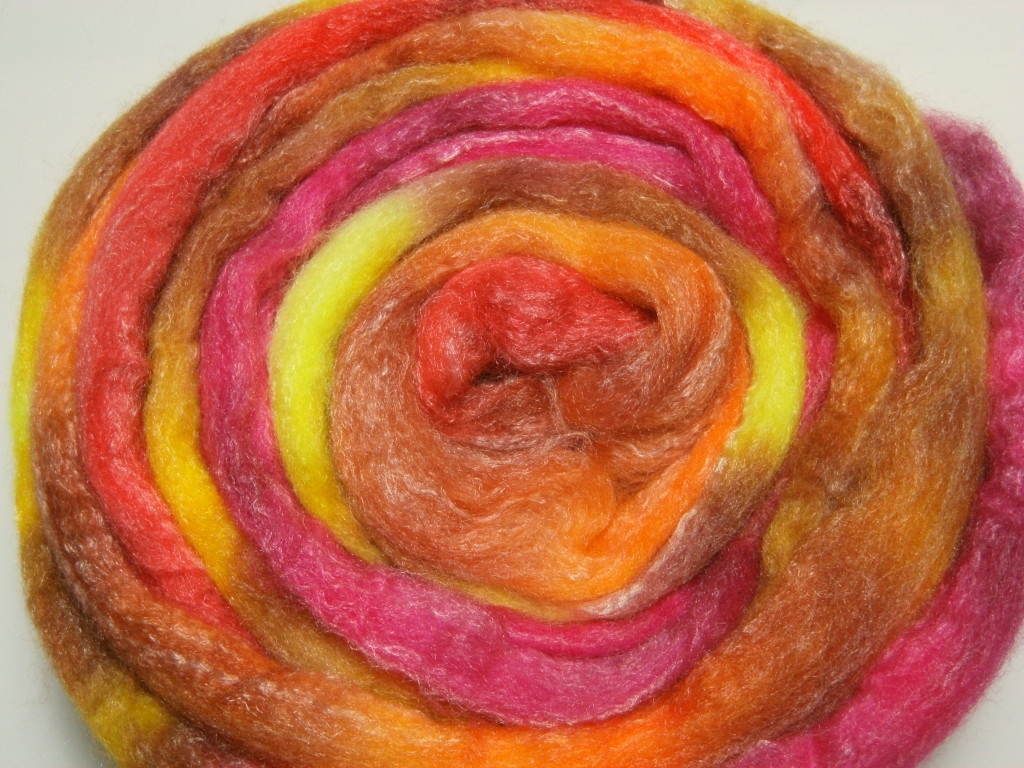 This is where I would tell you the story of how I developed the colorway……..
then show the BollyWood spun 4 different ways…..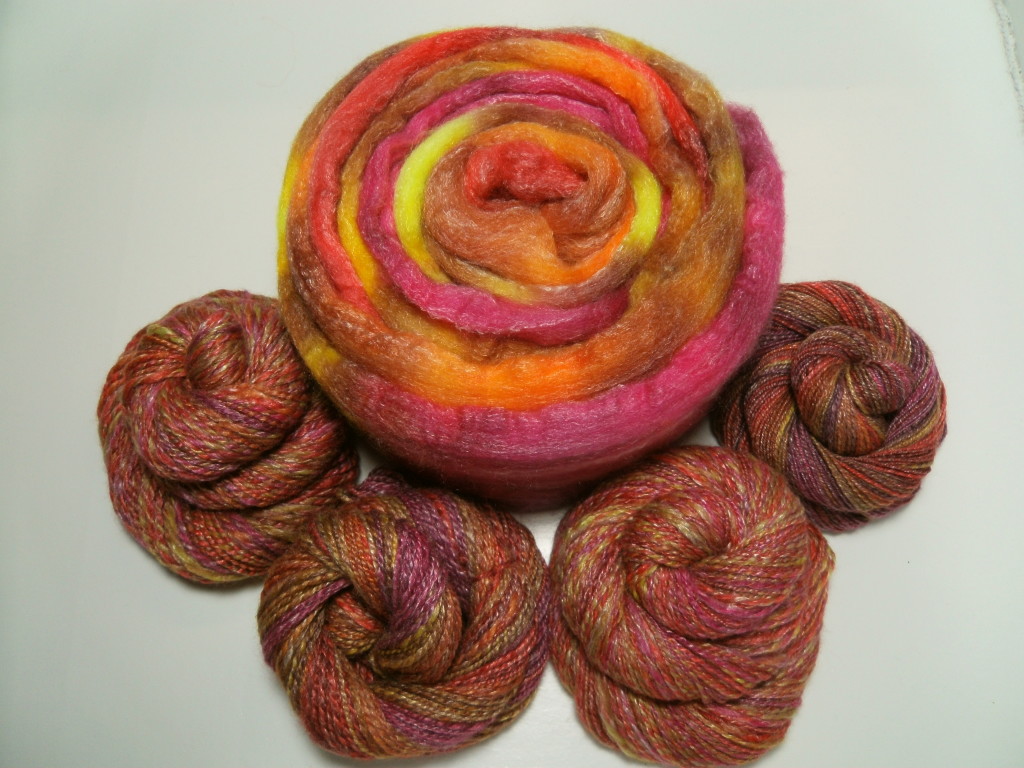 This is where I would explain how I used the fiber for 4 different results….
I'd probably throw in another drool worthy yarn picture  just for the heck of it….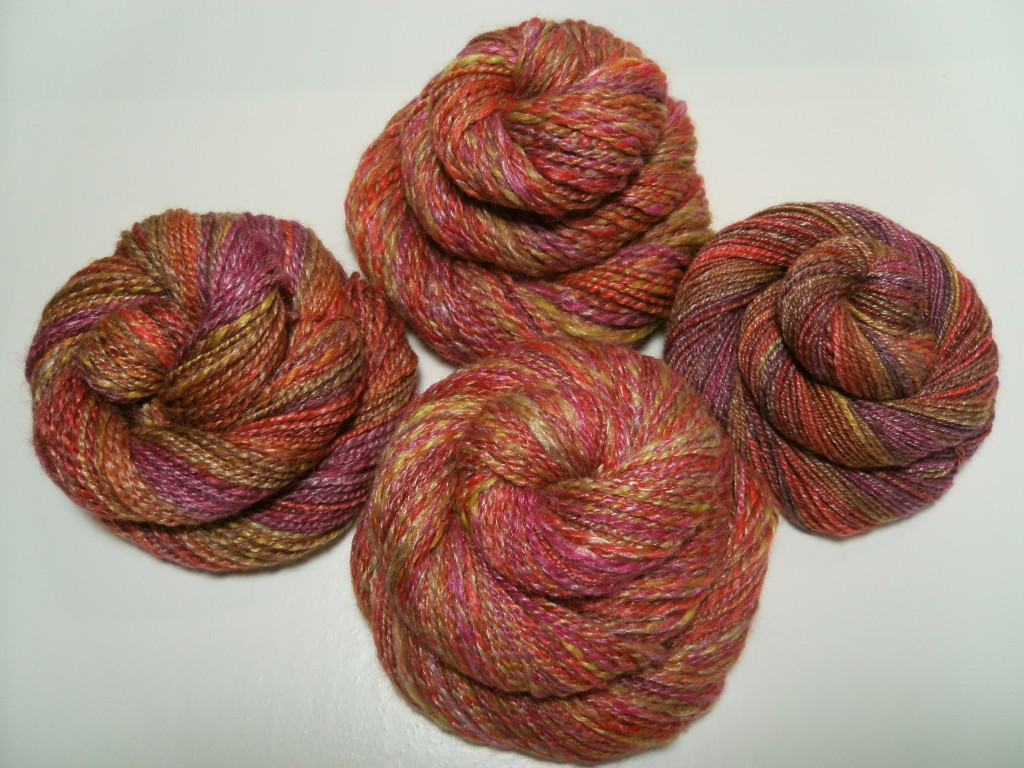 Then I would show pictures of the samples knit up…….well hopefully mostly knit up as time allows….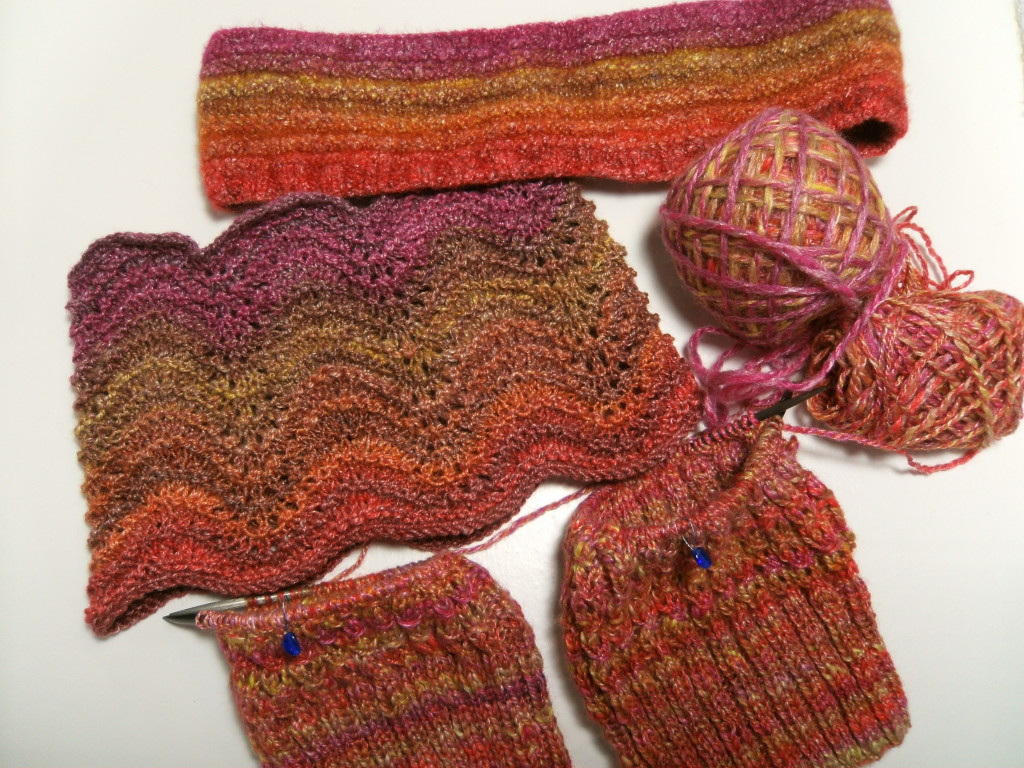 Last but not least this is where I will tell how I knit each sample up and sometimes I will even have a free pattern to add 🙂
Come join me for Bam Huey 2017 Year of Color for a month or two, or take on the whole year, it promises to be an explosion in color!
Until next time,
Happy Spinning and Yarning,
Cheryl