I've made it to the other end of the Big Table, where the book work and  sweater reside ….the end with 2 projects that have been looming over me for weeks and I must get them done!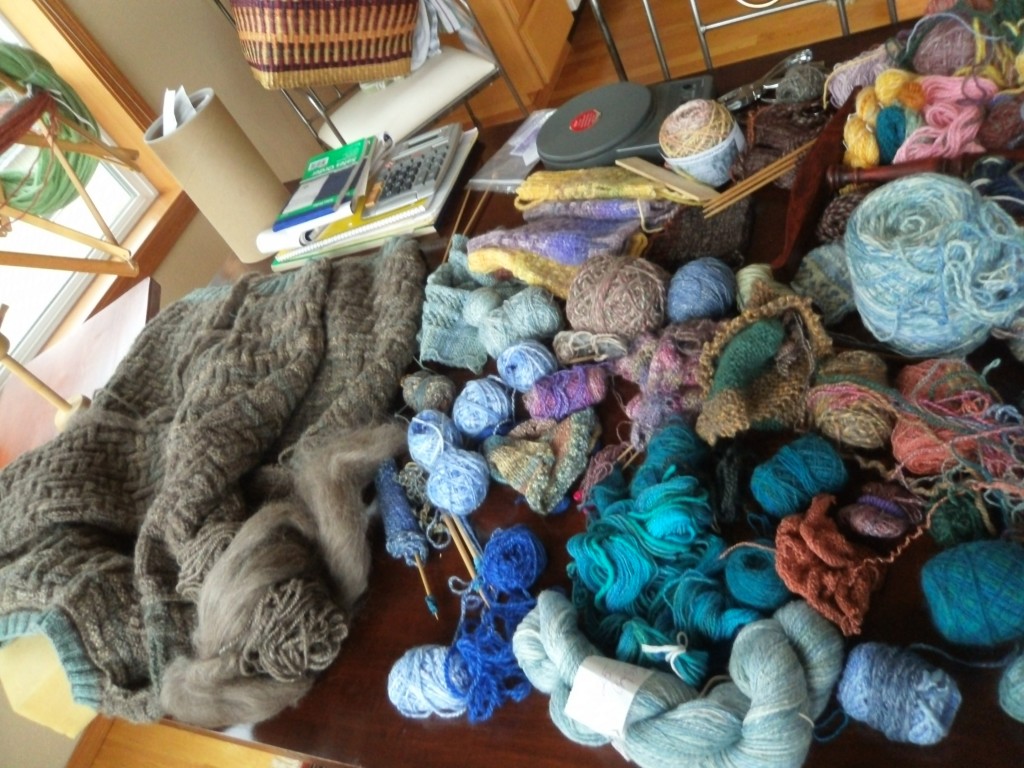 Yes that is Mr X's Sweater…the one I made too big in the arms.  I started the cutting and re-seaming weeks ago, but it is scary and tedious.  Two things that send me running away to find something else that needs to be done!  But alas the only other thing left is that pile of papers and books.  That's the stuff I have to organize, add up and get ready for my accountant for the yearly taxes.  Yes we are cutting it close to the tax deadlines, but why rush when you just have to give them more money!?!?
Today is book work day for me.  I love what I do, but like any business it includes doing things you don't like.  Book work is one of those things, but it must be done, so today is book work day.  I'm setting up to make it as painless as possible. I finally figured out how to work the Bose radio out here on the farm, and set it to my favorite station!  For those of you who know me well, know that electronics are not my friends, so this is a really REALLY  BIG accomplishment for me.  Anything more than on/off , up/down can send me into a complete brain meltdown.  I now have the tunes cranked, snacks bowls are filled, coffee is brewing, adding machine is warmed up, all that remains is for me to get my hind end in that chair and get the work done! But how about I stall just a little longer…lol …and show you a picture of my finished Water lilies and Hillflowers  scarf, well almost finished. I'm waiting to block it until I get home:)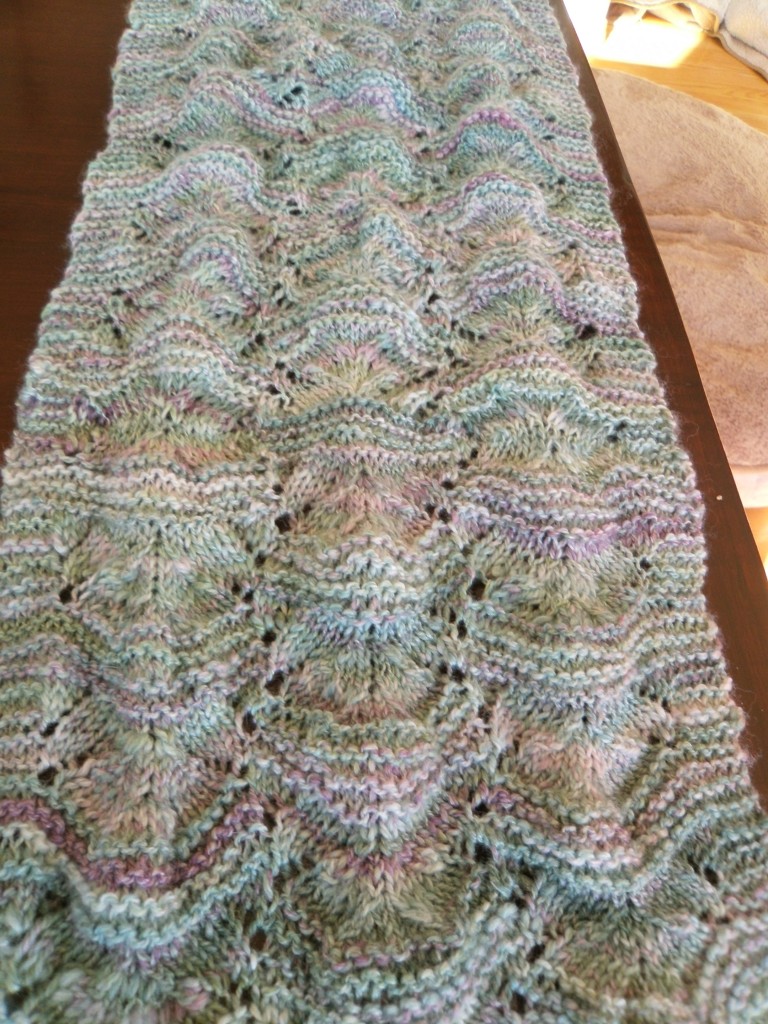 I love the Hillflowers pattern  by Anne Hanson.  It shows off handspun multi color yarns so well!
Ok, I've stalled long enough, off to book work land for me…..well one more picture… Last night was so beautiful and clear.  I watched the sun set and the moon come out while relaxing on the deck…..how cool is this:)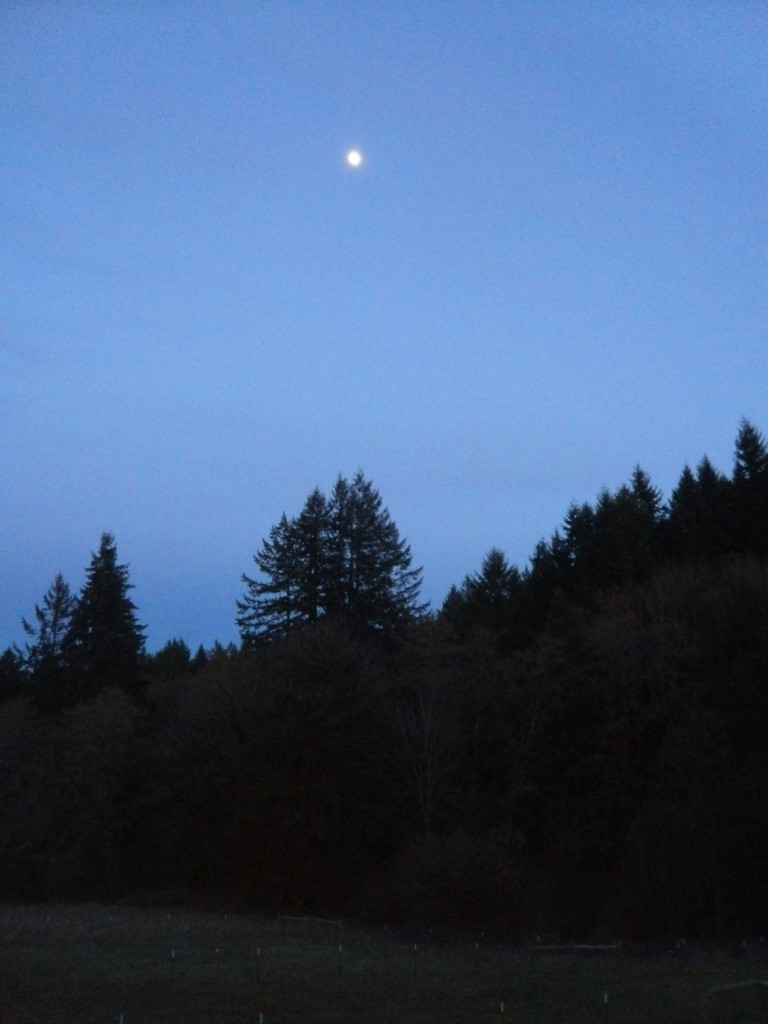 Until next time, Happy Spinning and Knitting…..and book work
Cheryl <^..^>